BAB 1 Pendahuluan
1.1 Pengertian Handbook
1.2 Visi Dan Misi
Bab 2 Isi
2.1 Tugas Dan Tanggung Jawab Ranking
2.2 Radio Communication And Codes
Bab 3 Fasilitas
3.1 Peralatan
3.2 Kendaraan.
1.1 Pengertian Handbook
Handbook adalah Buku Panduan Yang harus kita bawah maupun tidak dibawah,tapi kita harus ingat apa yang didalam handbook dan tugas-tugas kita didalam handbook sesuai rangking yang diberikan oleh ketua kita.
1.2 Visi Dan Misi
Visi:
Visi Kita Sangatlah sederhana,yaitu kita harus meningkatkan kita dalam perkerjaan kita dan menunjukan kekuatan kita dalam berkerja dan Kita harus mengharumkan nama Los Santos Goverment Service Didepan Publik
Misi:
Misi Kita adalah kita harus mentertibkan Lalu lintas,Memberitahukan untuk parkir yang benar,dan memperjelas tujuan SIM atau STNK.
Bab 2 Isi
2.1 Tugas Dan Tanggung Jawab Ranking:
Chief :
-Meningkat Rangking Seseorang
-Mengatur Dalam Situasi Genting
-Mengatur Semua Anggota
-Kepala San Andreas Yurisdiksi
-mungkin Mempromosikan Pangkat setiap
-mungkin Menyetujui perubahan yang mempengaruhi LSGS
-mungkin Menggunakan kendaraan di departemen
-mungkin Mengundang atau batalkan undangan apapun
-Command Lebih rendah jajaran
Deputy Chief :
-Mengotrol Los Santos Goverment Service saat tidak ada Chief
-Command Lebih Rendah Jajaran.
Commander :
-mungkin Memberikan pernyataan terhadap Keamanan, Senior Officer, dan Staf Komandan
- mengatur senior officer dan staff lainnya yang masih dibawah rank ini
-mungkin Memindai setiap bidang operasional
-mungkin Menangani izin usaha
-Command Lebih rendah jajaran
Senior Officer:
-Membantu Commander
-Menjaga anggota dibawahannya.
Officer :
-Menjaga Lobby
-Patrol Menunggu Persetujuan Rangking yang diatasa
2.2 Radio Communications And Code :
10-1: Regroup at a specific location.
10-3: Stop transmitting/shut up.
10-4: O.K./affirmative/roger.
10-5: Say again/repeat.
10-6: Disregard/cancel.
10-7: Standby.
10-8: Busy.
10-14: Pick up at...
10-15: Suspect arrested - amounts - location. (Ex.: Nora 3, 10-15 2 I.C.2. males, L.S.P.D. H.Q., over.)
10-18: Do you need any further backup?
10-20: Location.
10-21: Report status.
10-22: Report in person - location/come here. (Ex.: DS I 4, 10-22 my office, over.)
10-27: Switching radio channel. (( TeamSpeak ))
10-40: Lots of people in the area.
10-41: Possible of illegal activities.
10-55: Traffic stop.
10-56: MDC check.
10-57: VICTOR vehicle pursuit.
10-57: FOXTROT foot pursuit.
10-60: Vehicles' descriptions.
10-61: Suspects' descriptions.
10-70: Code 0a requesting non-emergency backup.
10-71: Code 0b requesting emergency backups.
10-98: No further backup needed.
10-99: Situation concluded/finished.
BAB 3 Fasilitas
3.1 Peralatan
Mungkin Kita Hanya Dikasih Nite Stick Untuk Jaga-Jaga situasi dimana keadaan darurat.
3.2 Kendaraan
Security Categori : Kegunaan untuk mengantar uang atau senjata kepolisian secara rahasia dan tersembunyi.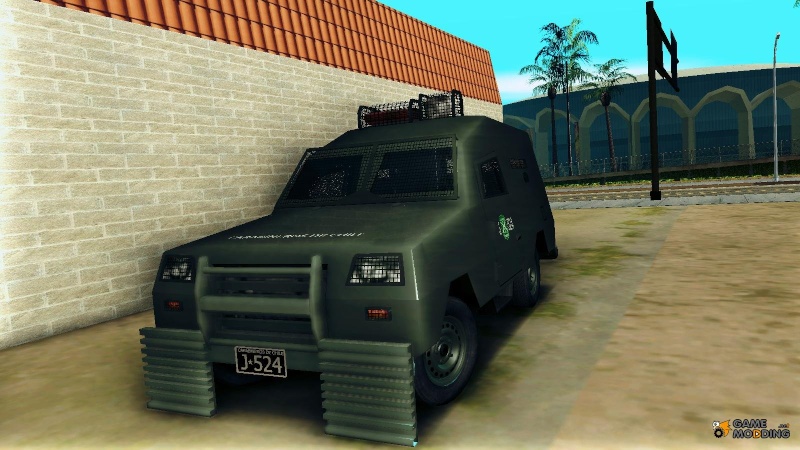 Tow Truck : kegunaan saat kita bepatrol dan menarik kendaraan seseorang yang parkir sembarangan.
Sultan : kendaraan departement untuk situasi genting atau lainnya
Last edited by Jhonie Sham on Wed Dec 02, 2015 9:44 am; edited 2 times in total

Jhonie Sham

Gentleman




Posts

: 11


Joined

: 2015-11-30



Maaf Bagian Rangking saya kurang tau jadi jika ingin tambahkan silahkan

Jhonie Sham

Gentleman




Posts

: 11


Joined

: 2015-11-30




Jhonie Sham

Gentleman




Posts

: 11


Joined

: 2015-11-30




W4hyu

Gentleman




Posts

: 2


Joined

: 2015-12-01



Tolong di sunting, Itu Subjectnya seharusnya : Handbook LSGS ,Abis itu commander gak berhak demoted dan naik turunin pangkat, commander itu mengatur anggota di bawahnya .Sedikit saran dari saya. Terima kasih


Angeline

Gentleman




Posts

: 6


Joined

: 2015-11-29



makanya itu masih bingung


Jhonie Sham

Gentleman




Posts

: 11


Joined

: 2015-11-30




Jhonie Sham

Gentleman




Posts

: 11


Joined

: 2015-11-30




---
Permissions in this forum:
You
cannot
reply to topics in this forum